Carmel Meadows - Where Coastal Charm Meets Secluded Serenity
Carmel Meadows
Situated along the pristine coastline of Carmel, California, discover a neighborhood that effortlessly blends coastal charm with quiet serenity - Carmel Meadows. With its unique location and natural beauty, Carmel Meadows is truly a gem among the many neighborhoods that dot the picturesque Monterey Peninsula, and boasts one of the most enviable features for any coastal neighborhood - its proximity and easy access to the Pacific Ocean.
Carmel Meadows residents enjoy a network of enchanting walking trails that meander through this seaside haven. These well-maintained paths lead you through lush cypress groves, fragrant eucalyptus forests, and picturesque seaside cliffs. It is a true paradise for nature lovers, birders and beach enthusiasts, where every stroll offers a chance to enjoy a sense of peace and quiet as you connect with the breathtaking beauty of this coastal community.
The homes in Carmel Meadows reflect a mix of architectural styles, and they all share a common theme: an emphasis on embracing the abundant coastal beauty here. Many homes feature large picture windows that perfectly frame amazing views of the nearby sea, open spaces and estuary. Here you will find classic cottages, elegant Mediterranean-inspired villas, and modern coastal designs as each home in Carmel Meadows has its own unique personality and design. It is not uncommon to see neighbors in this close-knit community exchanging friendly greetings during their daily strolls, or for residents to come together for neighborhood events throughout the year. The sense of community here is not only welcoming, but also protective of the natural surroundings that make Carmel Meadows so extraordinary.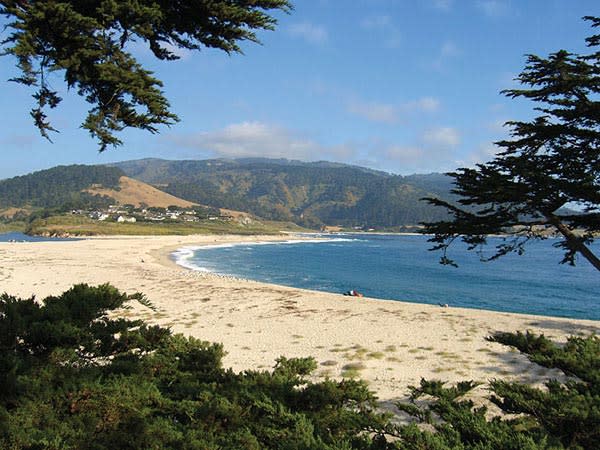 Carmel River Beach
Carmel River Beach is a hidden gem waiting to be discovered just moments away from the serene neighborhood of Carmel Meadows. This secluded beach offers a tranquil escape for those in the know. An easy stroll away, the harmony of nature and the rhythm of the ocean are your constant companions. River Beach is known for its pristine, untouched beauty with soft sands and peaceful waves, provides an idyllic setting for a leisurely day by the sea, and is an ideal spot for beachcombing, picnics, or simply unwinding to the rhythmic sounds of the surf.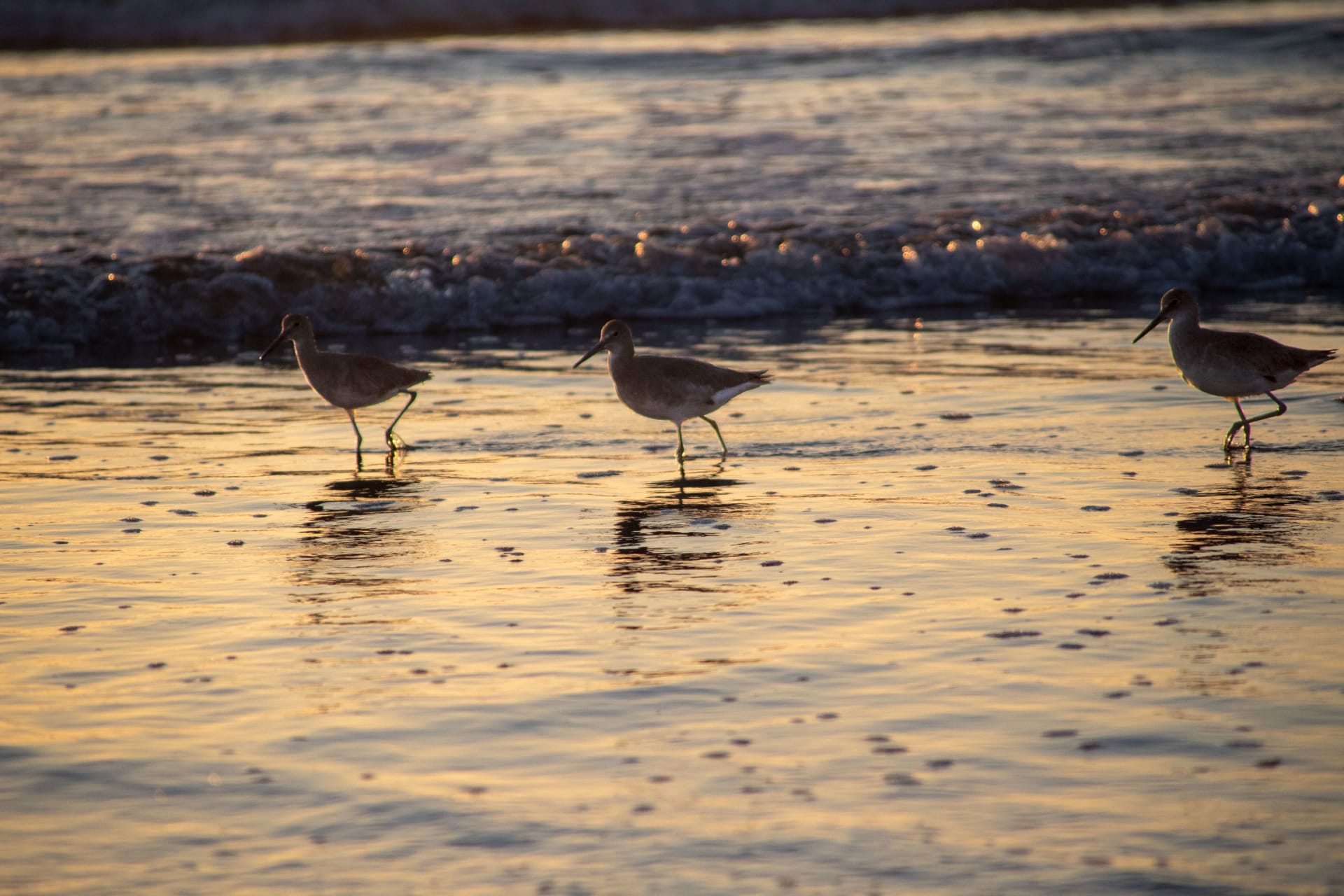 Carmel Meadows Animal Estuary - A Natural Wonder
Carmel Meadows isn't just a treasure trove for human residents; it is also a haven for wildlife, particularly along the Carmel Meadows Animal Estuary - a protected area of ecological significance. Here, along the scenic trail that skirts the edge of the estuary, you can find an array of rare and endangered species that find refuge and sustenance in the estuary's unique ecosystem. This trail allows residents to explore the natural beauty of the area up close and personal, and leads through this natural wonderland providing endless opportunities for observing the wildlife and taking in the serene coastal ambiance.
The Carmel Meadows Animal Estuary is home to several rare and endangered species, both avian and marine varieties. Birdwatchers are in for a treat as they observe the snowy plover, a small, delicate shorebird that finds sanctuary in this coastal haven. These birds are listed as threatened by the U.S. Fish and Wildlife Service, and Carmel Meadows plays a crucial role in their conservation. Another avian resident in the estuary is the threatened California Least Tern. These birds nest in the soft sands of the Carmel Meadows beach, and their colonies are carefully monitored to ensure their safety.
As the sun sets and the moon rises over Carmel Meadows, you will be treated to a nightly serenade by the local frog population. These joyful amphibians come alive after dark, filling the coastal air with their enchanting songs. The chorus of frogs in this area includes the California Red-legged Frog, whose unique calls create a harmonious symphony that resonate throughout the neighborhood, adding a magical touch to your evenings.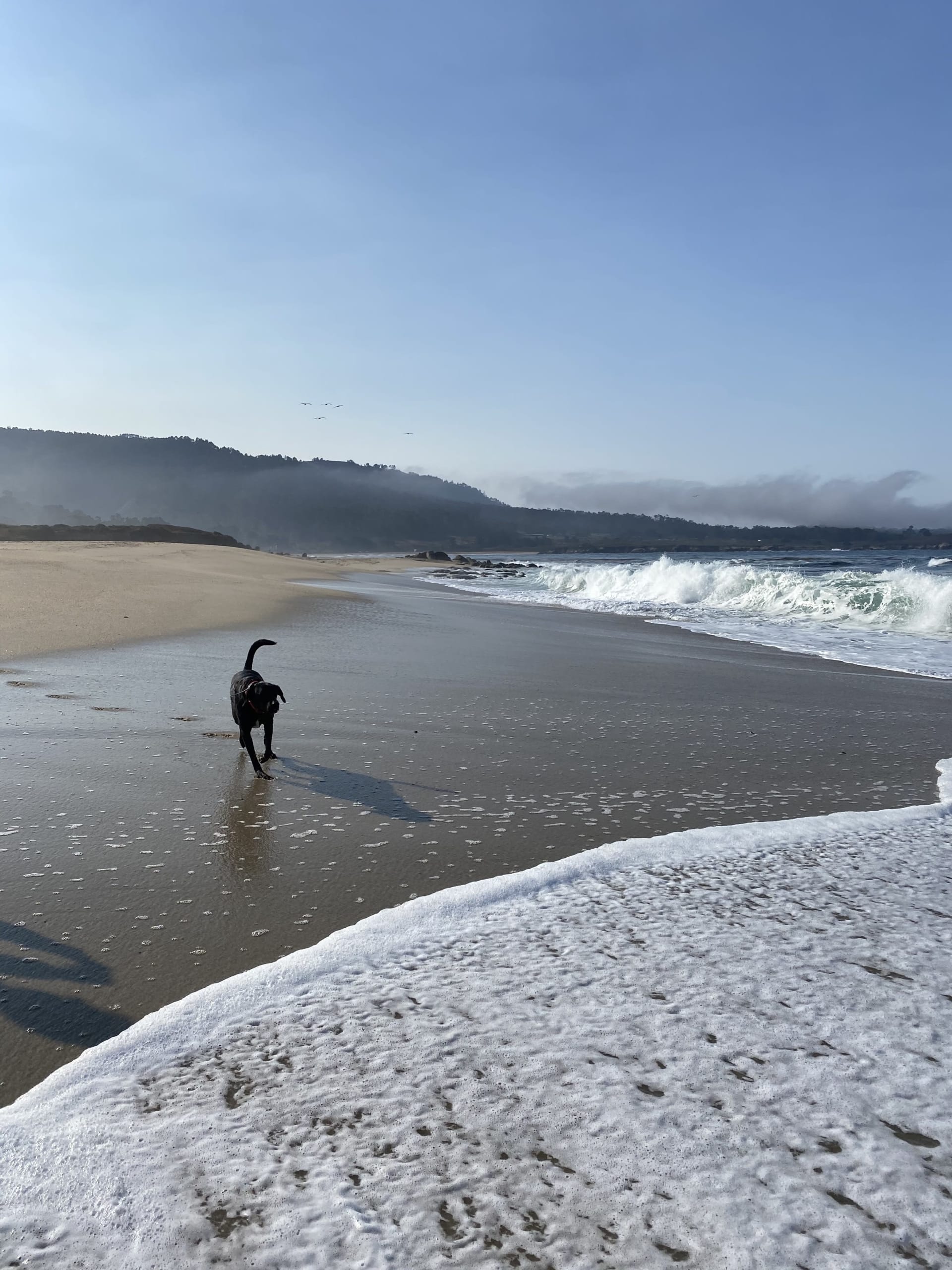 Living Here
Carmel Meadows is truly a neighborhood unlike any other. Its proximity to the sea, access to picturesque trails, tranquil ambiance, and diverse architecture make it a place where coastal living reaches its peak. It is an ideal place for those who seek to immerse themselves in the natural beauty of the coast while maintaining a sense of privacy and distance from the busier areas of Carmel. If you are looking for a retreat by the ocean, Carmel Meadows offers an experience that's as close to paradise as you can find anywhere on the Monterey Peninsula.
Photo from See Monterey