Thanksgiving on the Monterey Peninsula
As the crisp autumn breeze sweeps over the Monterey Peninsula, a sense of anticipation fills the air. Thanksgiving, a time for gratitude and togetherness, takes on a special charm in this coastal haven. Beyond the familial warmth and the stunning ocean views, the Peninsula boasts a range of exquisite dining opportunities. Here's a guide to not just the delectable dining options but also the activities that make Thanksgiving on the Peninsula truly special.
Grasing's - Carmel-by-the-Sea:
Nestled in the heart of Carmel, Grasing's exudes an intimate charm that perfectly complements the Thanksgiving spirit. Their special Thanksgiving dinner is a gastronomic journey, featuring locally sourced ingredients prepared with culinary finesse. Picture yourself savoring each bite in a cozy atmosphere, surrounded by Carmel's enchanting ambiance.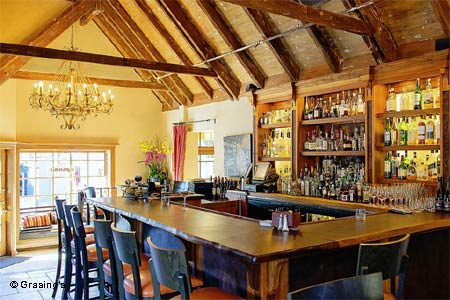 Photo from Gayot.com
Aubergine - Carmel-by-the-Sea:
For those seeking a refined and luxurious Thanksgiving experience, Aubergine is the epitome of culinary artistry. Located in the renowned L'Auberge Carmel, this Michelin-starred restaurant offers a Thanksgiving feast that transcends the ordinary. Indulge in meticulously crafted dishes that elevate traditional flavors to new heights.
In addition to indulging in a sumptuous Thanksgiving dinner, Carmel-by-the-Sea invites you to explore its enchanting streets. Take a leisurely stroll through the fairytale-like architecture, boutique shops, and art galleries that define this artistic haven. For real estate enthusiasts, it's a chance to absorb the unique character of Carmel's neighborhoods, each with its own story and charm.
Lucia - Carmel Valley:
Nestled in the scenic Carmel Valley, Lucia at Bernardus Lodge beckons with a Thanksgiving celebration that marries the bounty of the region with a touch of rustic elegance. With a menu highlighting farm-to-table freshness, you'll experience Thanksgiving in a setting that perfectly captures the essence of the Valley's natural beauty.
Thanksgiving in Carmel Valley extends beyond the dining table. Venture into the vineyards and wine-tasting rooms in the valley. The scenic beauty pairs perfectly with wine tastings, offering a chance to explore the vineyard-laden landscapes that contribute to the allure of Carmel Valley.
Fandango - Pacific Grove:
For a Thanksgiving with a European flair, Fandango in Pacific Grove stands out. With its charming patio and classical French and Mediterranean-inspired cuisine, Fandango offers a unique and delightful escape. Thanksgiving here is a blend of tradition and sophistication, accompanied by the coastal breezes of Pacific Grove.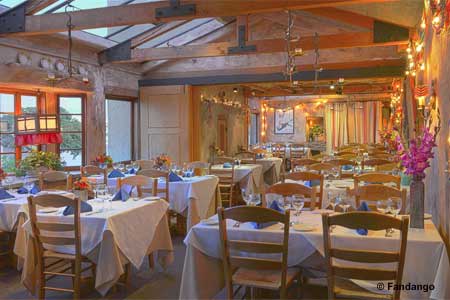 Photo from Gayot.com
In Pacific Grove, a Thanksgiving walk along the coastline is a must. As the ocean waves crash against the shore, you can enjoy the serenity of the Pacific Grove Marine Gardens Park. The Victorian architecture adds a historical touch to this coastal town, providing a glimpse into its rich past.
Old Fisherman's Grotto - Monterey:
Perched on historic Fisherman's Wharf, Old Fisherman's Grotto weaves tradition and seafood excellence into its Thanksgiving celebration. With panoramic views of the Monterey Bay, you can savor a holiday feast while surrounded by the picturesque charm of the waterfront.
Sardine Factory - Monterey
As one of Monterey's iconic establishments, the Sardine Factory presents a Thanksgiving experience rich in history and culinary mastery. The opulent yet welcoming ambiance creates a perfect backdrop for savoring a traditional Thanksgiving meal with a touch of sophistication.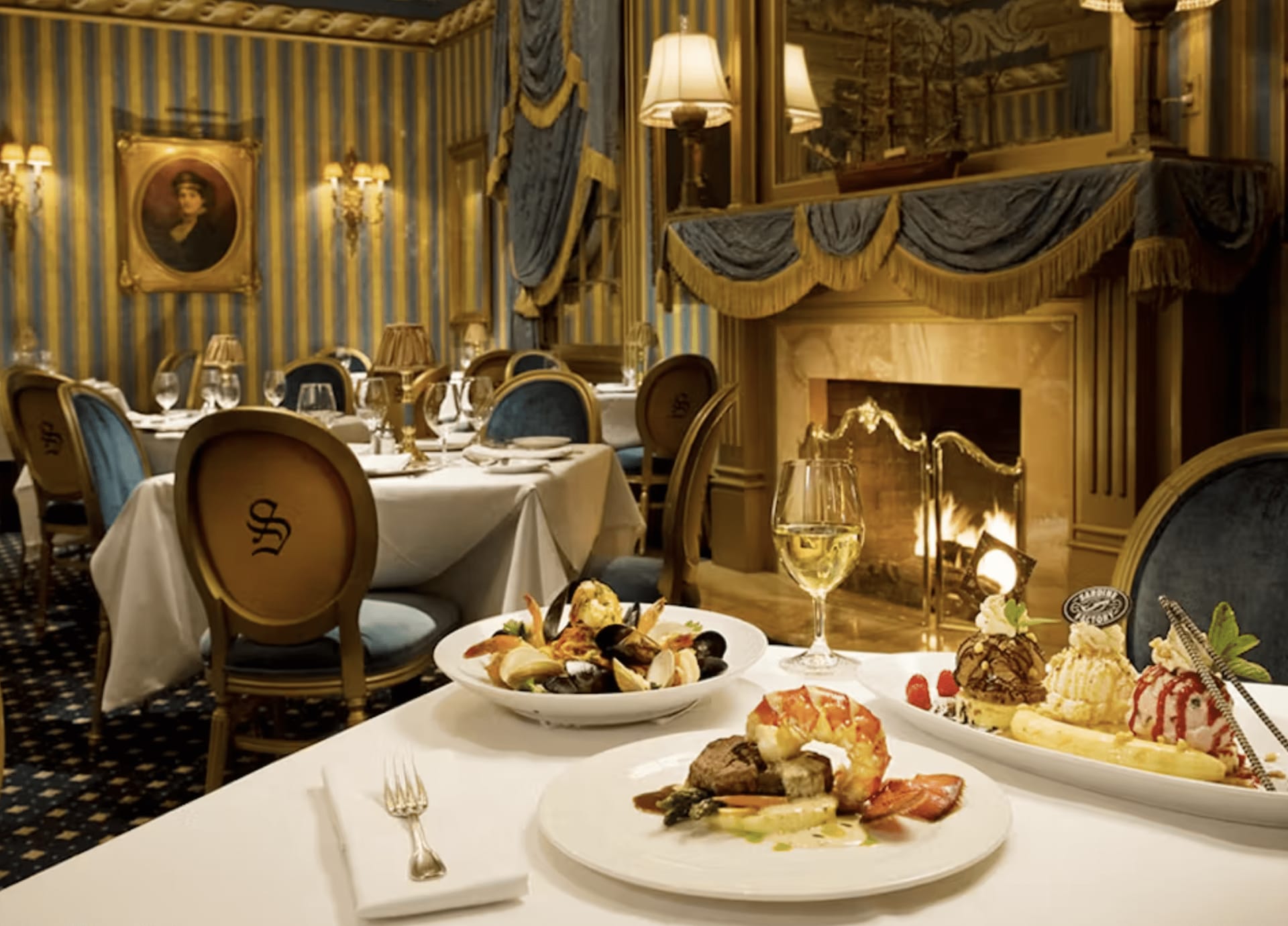 Photo from SardineFactory.com
Monterey offers a range of activities to complement your Thanksgiving celebration. Visit the renowned Monterey Bay Aquarium, where marine wonders unfold in captivating exhibits. A scenic drive along 17-Mile Drive in Pebble Beach offers panoramic views of the coastline, providing a taste of the stunning landscapes that often define Monterey.
Thanksgiving on the Monterey Peninsula isn't just a meal; it's a celebration of community, gratitude, and the flavors that make this region extraordinary. Whether you choose an intimate dinner or a lavish feast, each restaurant is unique and offers an opportunity that enhances the Thanksgiving experience. As you gather with loved ones and indulge in the culinary delights, take a moment to appreciate the beauty and warmth that make this coastal paradise a truly special place to be thankful for.