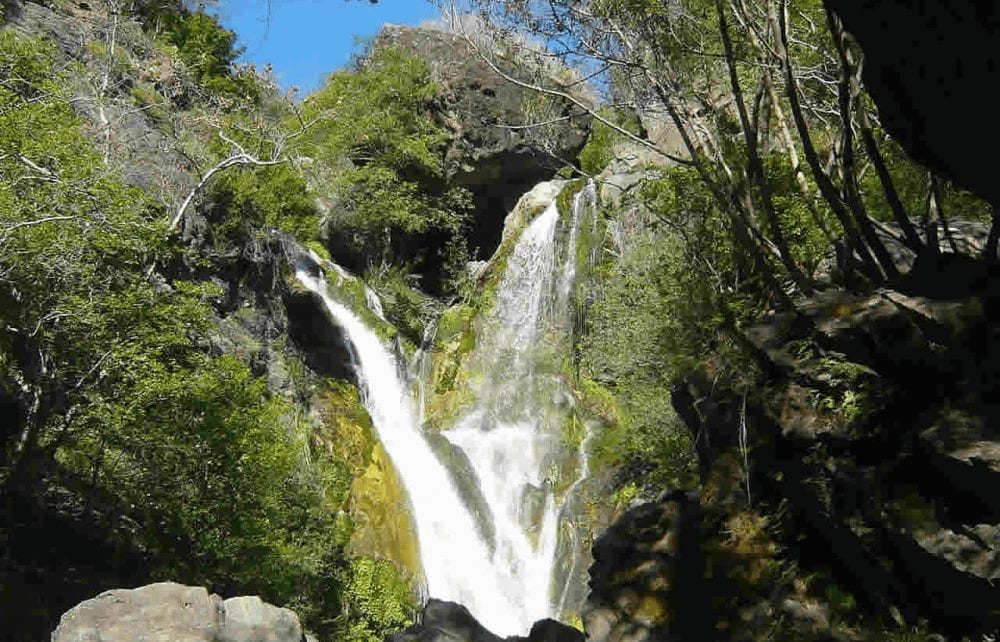 The names Carmel and Big Sur call to mind sweeping vistas, dramatic Pacific Ocean views, and tremendous, craggy cliffs. It makes sense that this is an incredible part of California to enjoy a hike! There are trails in the area for hikers of every skill level, so you can get outside and enjoy the fresh air and gorgeous views.
Looking for a brisk hike with some stunning natural sights? Salmon Creek Falls has a trail that's extremely popular with locals, located right off Highway 1 and north of Ragged Point. The trail will take you up an incredible 120-foot waterfall—the perfect photo op! If you want to keep going, the trail is 10.9 miles in its entirety, gaining an elevation of 6,063 feet.
Located behind Ragged Point's Portal to Big Sur Sculpture is the Ragged Point Cliffside Trail, recommended for more adventurous and experienced hikers due to its slippery and challenging terrain. The hike is rugged and difficult, even though it's only 0.8 miles long, so plan close to an hour to make sure you have enough time to get out and back. This 300-foot cliff offers incredible views of the mountains beyond and the glittering Pacific Ocean below—you'll even catch a glimpse of the Black Swift Falls and its black sand beach!
If you're hoping for an easier hike that will take you through the incredible natural beauty of Ragged Point, the Pacific Valley Bluff Trail is perfect for you! Suitable for hikers of all skill levels, this trail consists of a flat 1.6-mile loop that begins at the Pacific Valley Ranger Station. Bring your dog (on a leash!) as you breathe in Big Sur's ocean air, enjoying breathtaking views of the ocean, beach, and bluff. Depending on the time of year, you'll be able to see all kinds of thriving plant life and colorful blooming wildflowers.
This 2.5-mile trail is great for beginning hikers and is popular with locals who want to get outside and enjoy the area's natural beauty, which includes colorful wildflowers and gorgeous cypress trees. Hikers can explore the Point Lobos South Shore Trail all-year-round, birdwatch from the iconic Carmel Cliffs, and take in breathtaking views of the Pacific Ocean and its surrounding beaches.
Although this trail is short, hiking here is an incredible day trip for the whole family. Catch sight of blooming wildflowers and fascinating wildlife, and pay a visit to the nearby
Piedras Blancas Lighthouse
, a historic site that's right off the trail. While you're here, stop by the iconic Elephant Seal Beach nearby!
More experienced hikers will love conquering the Tanbark Trail, which spans a 5.6-mile loop with a steep incline, following Partington Creek. Make sure to bring your hiking boots since you'll be traversing more challenging terrain, from rock outcroppings to canyons. Take in the sight of tanbark oak trees and twisting redwoods, and stop by the historic Tin House, which was built in 1944. On your way back, you'll be rewarded with breathtaking views of the Pacific Ocean.
If you need assistance navigating the Carmel real estate market, contact
Canning Properties
today. Our team of experienced real estate agents will be happy to help you find the luxury Carmel home of your dreams!