Building Memories: The Carmel Sandcastle Contest - A Family-Friendly Extravaganza
The sandcastle contest (Saturday, September 16th) is held on Carmel Beach south of 10th Avenue. Building begins at 8:00am and judging at 12:00pm. Held every year, this cherished tradition brings locals and visitors alike to the sun-kissed shores of Carmel Beach to celebrate the art of sandcastle building. Let's dive into the sandy world of this fantastic event.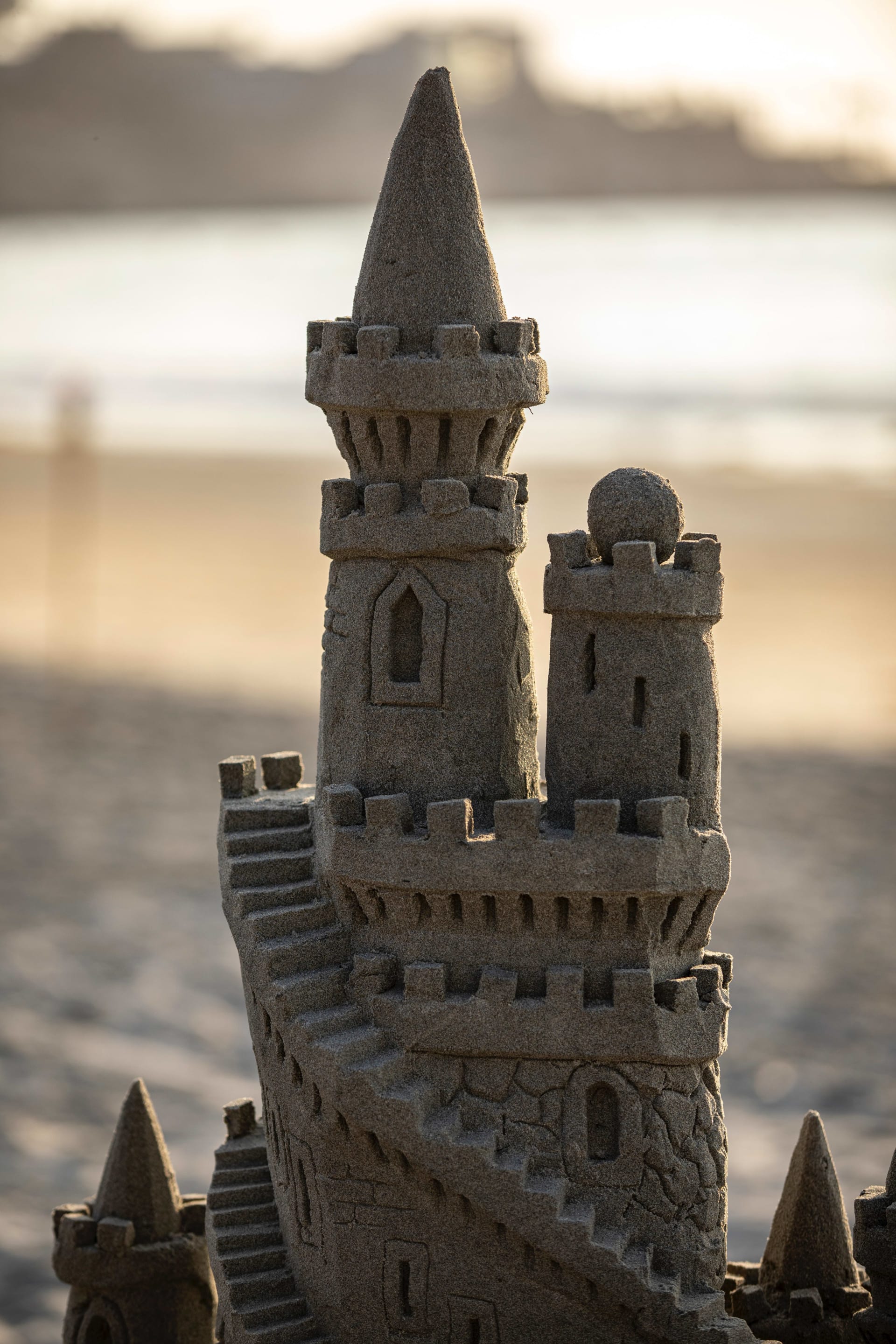 A Beachside Tradition
For decades, the Carmel Sandcastle Contest has been a beloved tradition, eagerly anticipated by residents and tourists. Typically held in late summer, this event offers a chance for people of all ages to showcase their artistic talents and sculpt intricate masterpieces from the golden sands of Carmel Beach.
Unleashing Creativity
One of the most remarkable aspects of the Carmel Sandcastle Contest is the boundless creativity it inspires. Participants craft everything from whimsical castles with towering spires to intricate sculptures of marine life, mythical creatures, and architectural wonders. The only limit is the imagination.
A Community Gathering
The contest is not just about creating captivating sand sculptures; it's about coming together as a community. Families, friends, and even solo artists gather on the beach to enjoy a day of fun and camaraderie. It's a chance to connect with neighbors and strangers alike while basking in the beauty of Carmel's coastline.
Friendly Competition
While the event fosters a spirit of collaboration and creativity, there's also a bit of friendly competition. Local judges evaluate the sandcastles based on various criteria, including originality, craftsmanship, and overall design. Prizes are awarded to the most impressive creations, adding an element of excitement to the day.
Fun for All Ages
The Carmel Sandcastle Contest is a family-friendly affair. Kids can be seen enthusiastically shaping their sandy visions, while parents cheer them on. There are also activities and games for children, making it a perfect day out for families.
Picnic on the Beach
Many participants and spectators bring along picnics to enjoy on the beach. It's a wonderful opportunity to savor delicious food while taking in the salty sea breeze and admiring the sandy artworks.
Preserving Carmel's Beauty
The event emphasizes environmental stewardship, encouraging participants to clean up their areas thoroughly after the contest. This commitment to sustainability ensures that Carmel Beach remains pristine for future generations to enjoy.
Plan Your Visit
If you're thinking of attending the Carmel Sandcastle Contest, be sure to check the event's official website for the most up-to-date information on dates, registration details, and any other guidelines that may be in place. Whether you're an aspiring sand sculptor, an art enthusiast, or simply someone who appreciates the beauty of the beach, this annual tradition is not to be missed.