Dog Days of Summer
April 15th Cavalier Day – Carmel Beach
The dog days of summer in Carmel are a magical time. The weather is warm, the sun is shining, and the beaches are filled with happy, playful dogs. For those who love dogs, as many of us on the Canning Team do, there is no better place to be during the summer months. And one of the most exciting events during this time is Cavalier Day on Carmel Beach.
Cavalier Day is a celebration of the Cavalier King Charles Spaniel breed, which is known for its friendly and affectionate nature. The event takes place on April 15th and is a day where Cavaliers and their owners come together to have fun and socialize. Cavalier Day on Carmel Beach is unique in that it is one of the largest Cavalier gatherings in the world, with over 200 Cavaliers and their owners taking up the bulk of the real estate on Carmel Beach. This creates a lively and festive atmosphere that is sure to delight both humans and dogs alike.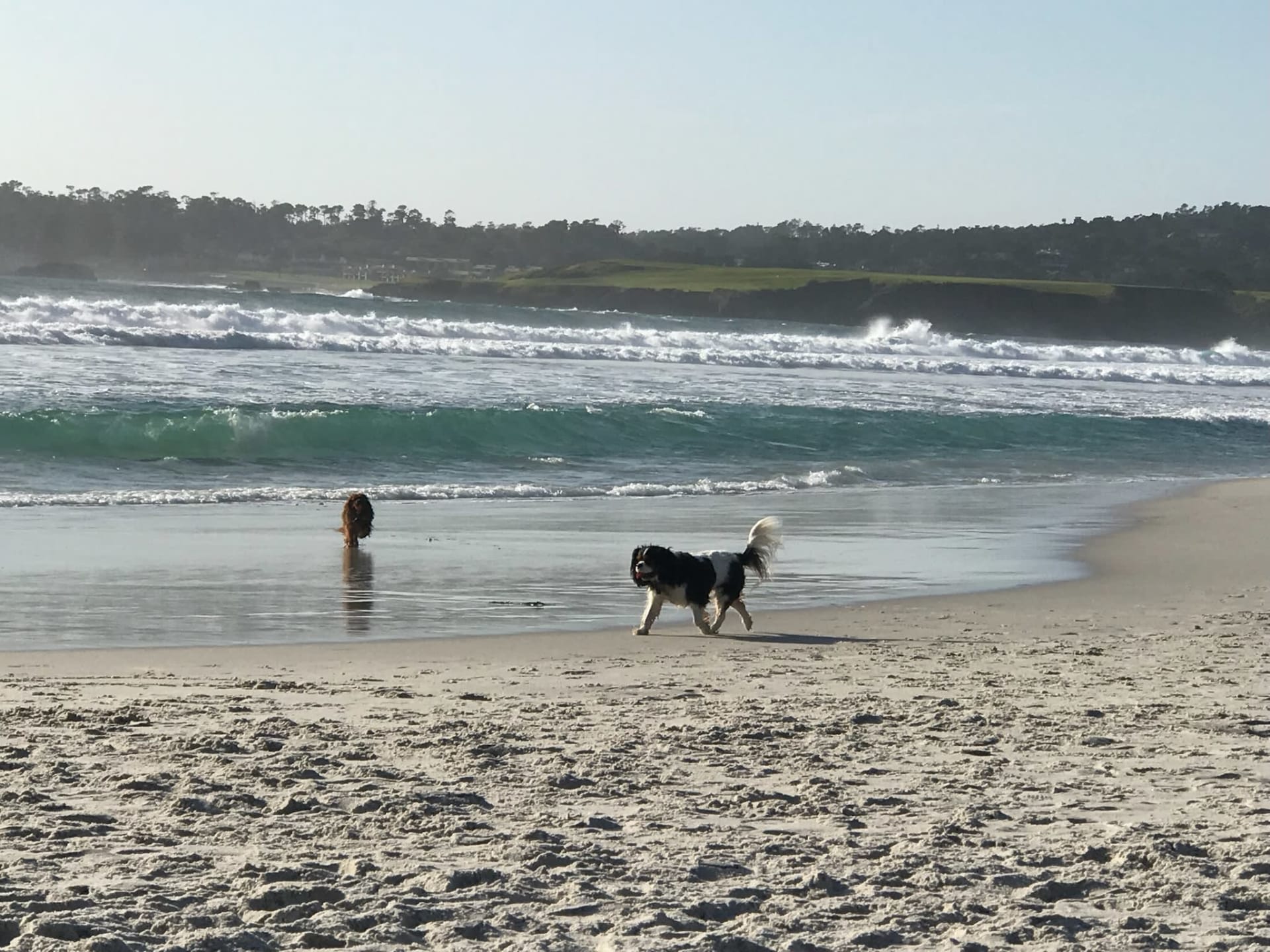 One of the highlights of Cavalier Day is watching these beautiful dogs surf. Yes, you read that right! Cavaliers love to surf, and there is nothing more entertaining than watching them catch a wave and ride it into shore. It's a sight that is sure to put a smile on your face. In addition to the surfing competition, Cavalier Day also features a variety of other activities for dogs and their owners. There are often games and contests, such as a "best dressed" competition and a "cutest puppy" contest. There may also be demonstrations and training sessions, giving attendees the opportunity to learn more about how to train and care for their pets.
But Cavalier Day is not just about surfing. It's also an opportunity for owners to show off their beloved pets and for Cavaliers to hang out with their furry friends. Over 200 Cavaliers attend the event each year, and it's a great way for owners to connect with other Cavalier enthusiasts.
Of course, Cavalier Day is also a great opportunity to simply relax and enjoy the beach with your furry friend. The event typically draws a large crowd of Cavalier owners, and there are always plenty of friendly dogs to play and socialize with.
If you're planning to attend Cavalier Day in Carmel, there are a few things you should keep in mind. First, the event can get quite crowded, so be prepared for large crowds and lots of dogs. There's parking on Scenic along Carmel Beach, but be sure to get there early as spots are limited. You should also make sure to bring plenty of water and snacks for yourself and your pet, as well as any necessary supplies like poop bags and towels.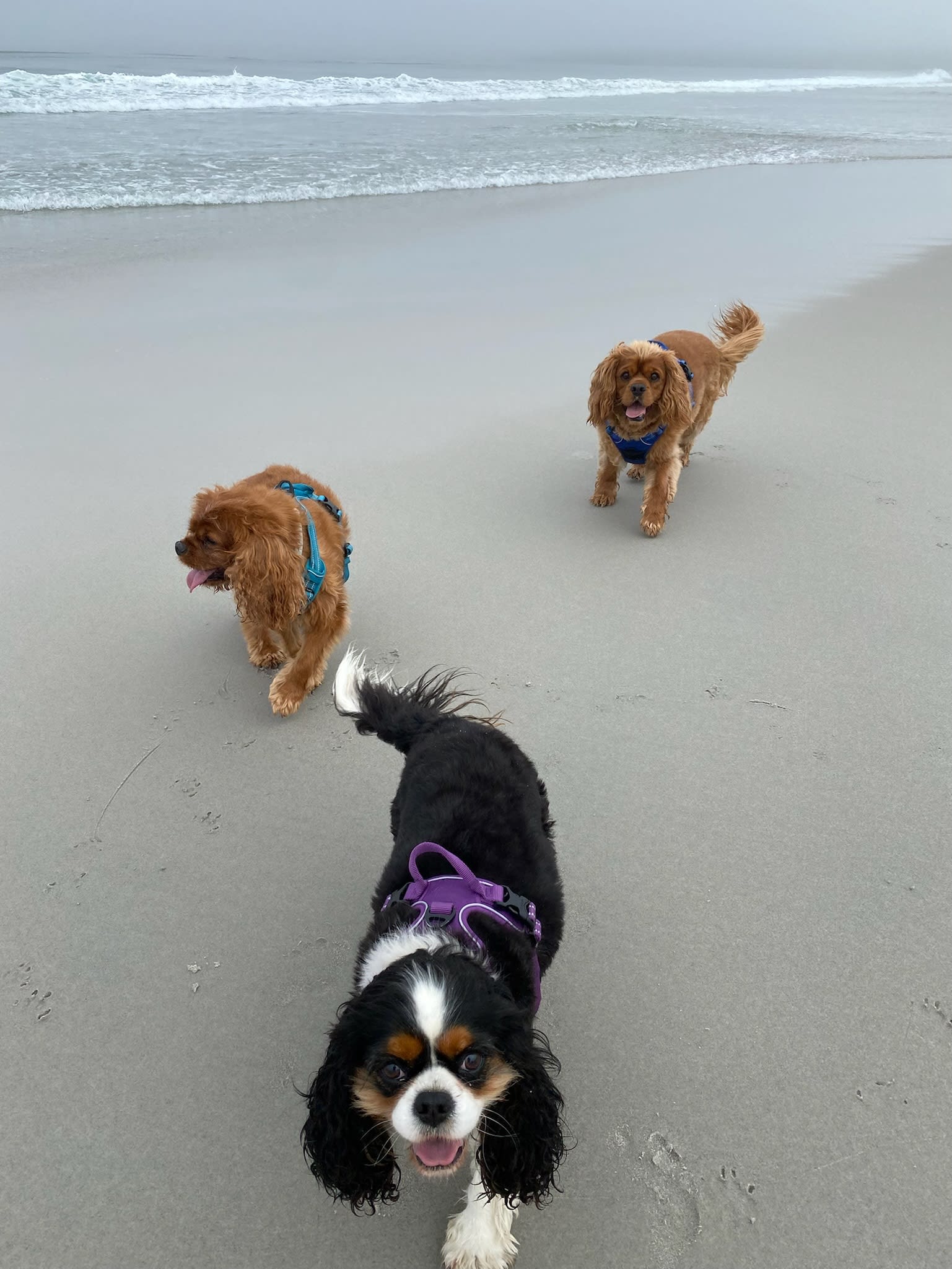 Carmel Charm
Cavalier Day is also a great opportunity for visitors to Carmel to experience the town's unique and welcoming culture and charm. Carmel is known for its dog-friendly attitude, and Cavalier Day is just one of the many events that showcase this aspect of the town's character. Lastly, if you don't have a dog and you're interested in getting one, Cavalier Day, or any other day at Carmel Beach is a great opportunity to meet and mingle with dogs and their owners to learn more about different breeds, and what makes them such great pets and companions.
No matter what breed you prefer, Carmel is a great place to be a dog owner during the spring and summer months. The beaches are dog-friendly, as are most restaurants and there are plenty of parks and trails where you can take your furry friend for a walk. With events like Cavalier Day, there is always something fun and exciting to do with your pet.
If you happen to make it out for Cavalier Day on April 15th, be sure to keep an eye out for Jessica Canning and her three Cavaliers!