Explore Garland Park
There's no better way to finish off a long week of looking at houses in Pebble Beach and Carmel than a fun hike with the pups out at Garland Park in Carmel Valley. Located just past Carmel Valley Ranch on the way to wine tasting in Carmel Valley Village, Garland Park was originally purchased from William Garland in 1975, who had previously used it as a family "ranch". The park encompasses nearly 3,500 acres with over 20 different trails that reach up to an elevation of over 2,000, which offers lots of different options for people to decide what kind of adventure they want to have that day. At the base of the mountain is Lupine Loop which is very level and well maintained, for those who have challenges with steep climbs or are just out to enjoy watching the leaves change and get some peaceful fresh air.
Dog-Friendly Trails
All of the trails are very dog-friendly, as you can see from the photo of Robbie and Mia on their first big adventure to the park below. I would recommend keeping the wandering pups on leash (like Robbie) but you can have well-trained dogs off leash so long as they're still in your control and respond to your voice commands. Some of the trails are great for biking and even horseback riding, so check the map below for which areas are best for what you're trying to do. We were lucky enough to meet a couple of people riding their horses when we were there last.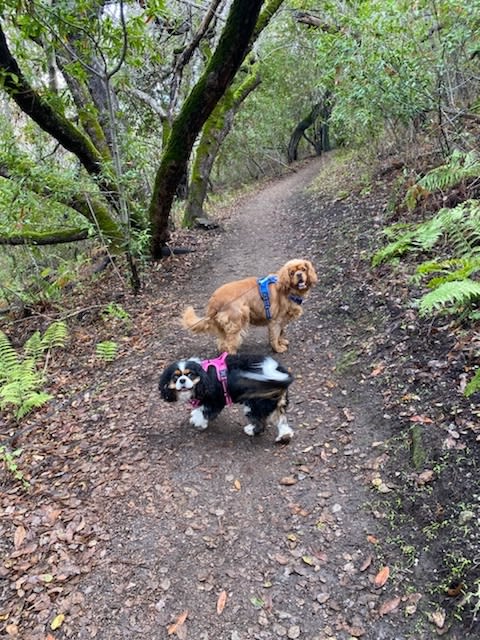 All About the Views
The top of the mountain has a trail called Snively Ridge, which has views that absolutely make the hike to the top worth it. You can get close to the fire tower, which you can see all the way from Pebble Beach. From the upper peaks, you get fantastic views of all of the Santa Lucia Preserve, Carmel Valley, even views that stretch back to Carmel Bay.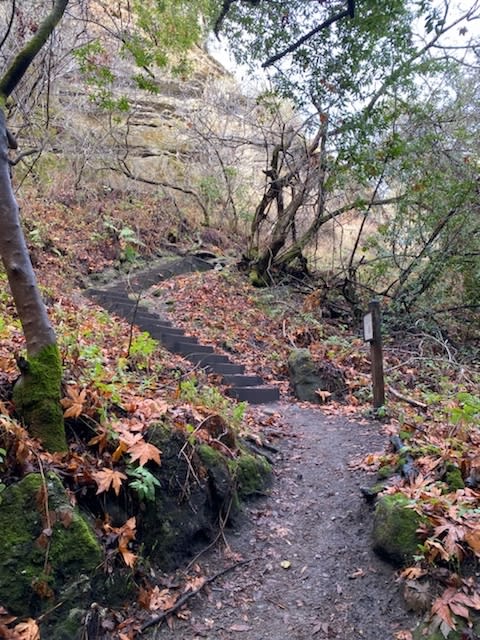 Don't Miss the Waterfall
If you're hoping for a nice climb but don't want to go to the very top, I love the Waterfall trail that leads up to the Mesa. It's shorter but more off the grid and has a seasonal waterfall to enjoy. Nothing smells greater than hiking in Garland after a fresh rain. Along the Buckeye trail is a grove of Monterey Bay Laurel Trees that were absolutely incredible.
Quick Bite Before you Hike
On Sunday mornings, you can stop by the Farmer's Market at mid-valley to get some fresh Ad Astra bread, maybe a well-earned grilled cheese sandwich from Toasted, or some fresh strawberries to tide you over for the rest of the week. It makes for an ideal Sunday, in my opinion!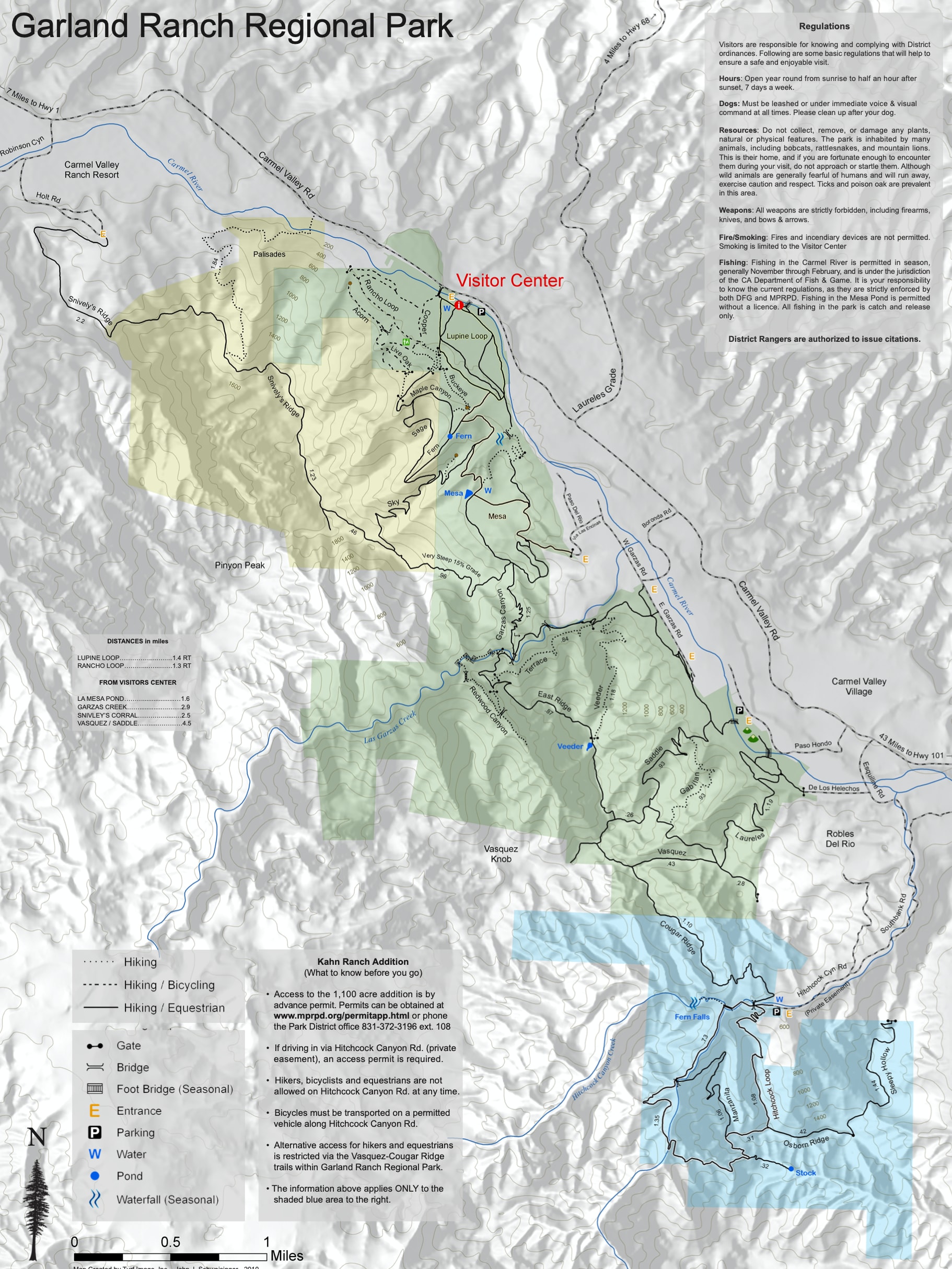 If you need assistance in your Pebble Beach or Carmel-by-the-Sea real estate or simply want to learn more about the area, please
contact Canning Properties Group
. Whether you're looking for a short-term rental or a forever home, Our team can walk you through the process from start to finish and help you find a place that's right for you. With years of experience in the real estate industry and deep knowledge of the Monterey Peninsula, this team can help you find a house that truly feels like home.