Rolling Elegance: Unveiling the Most Coveted Cars and Record-Breaking Auction Sales at Pebble Beach Concours d'Elegance
The Pebble Beach Concours d'Elegance stands as a pinnacle of automotive elegance, showcasing some of the most exquisite and historically significant vehicles from around the world. Over the years, the Pebble Beach Concours d'Elegance has welcomed a stunning array of exceptional automobiles that have left an indelible mark on the automotive world. Here are some of the best cars to have graced this prestigious event:
1937 Mercedes-Benz 540K Special Roadster:
This majestic German masterpiece, which won Best in Show in 1973, epitomizes luxury and power. Its supercharged inline-eight engine and striking Art Deco design continue to captivate enthusiasts.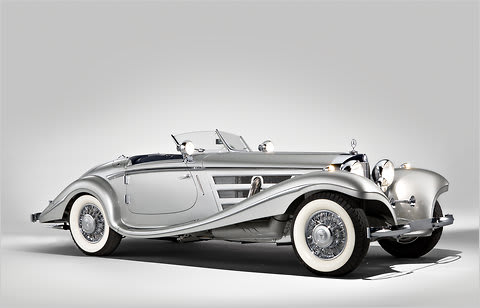 1936 Lancia Astura Pinin Farina Cabriolet:
In 2016, the captivating 1936 Lancia Astura Pinin Farina Cabriolet earned the Best in Show accolade. This Italian beauty featured avant-garde design elements and remarkable attention to detail, capturing the essence of Lancia's innovation.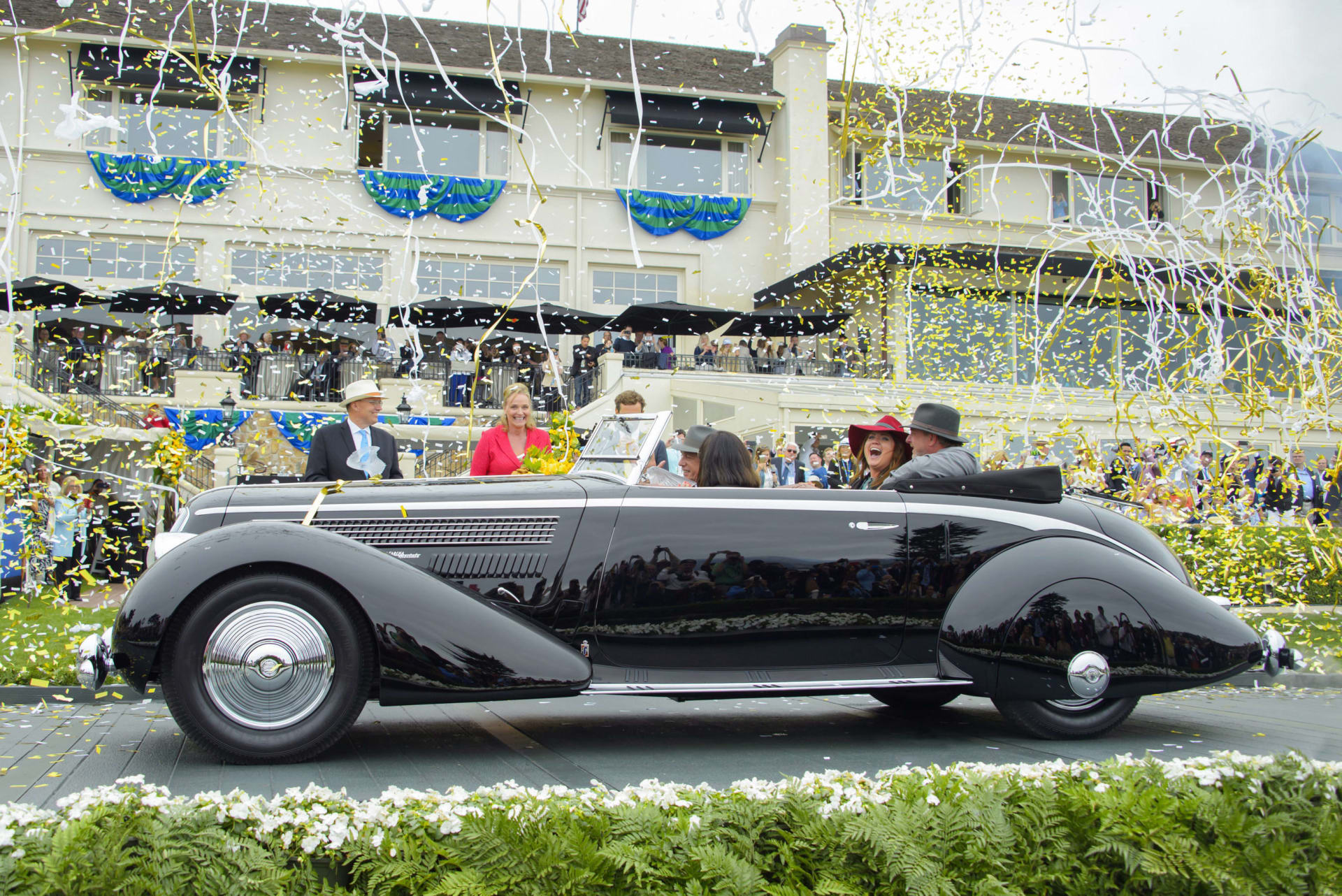 1938 Alfa Romeo 8C 2900B Touring Berlinetta:
This Alfa Romeo, which took Best in Show in 2018, exemplifies the intersection of racing pedigree and luxurious design. Its twin-supercharged inline-eight engine and striking aesthetics make it a true marvel.
The 1931 Daimler Double Six 50 Corsica Drophead Coupe: In 1998, this opulent British automobile won the coveted Best of Show title. This exquisite car, known for its timeless beauty and luxurious craftsmanship, epitomizes the elegance of the pre-war era.
1931 Bentley 8 Litre Gurney Nutting Sports Tourer:
A masterpiece of British engineering, this Bentley claimed the top prize in 2019. Its powerful engine, refined design, and rich history make it a true representation of automotive excellence.
THE EVOLUTION OF SUCCESS: PEBBLE BEACH CONCOURS D'ELEGANCE AUCTIONS
The Pebble Beach Concours d'Elegance not only celebrates the beauty of classic automobiles but also serves as a platform for showcasing their immense value. One of the most compelling aspects of Car Week is the series of auctions that take place, where these automotive treasures change hands at staggering prices. Let's take a journey through the years and explore how the total auction proceeds have evolved, reflecting the enduring appeal and appreciation of classic cars.
2000-2010: Pioneering Growth
During the early 2000s, Pebble Beach auctions gained momentum as collectors recognized the allure of owning historic and iconic vehicles. Auction houses like Gooding & Company, RM Sotheby's, and Bonhams facilitated the sale of rare automobiles, contributing to a total auction figure that steadily grew year by year.
2011-2020: Surging Demand
The past decade witnessed an exponential increase in the value of classic cars, with Pebble Beach auctions reaching new heights. High-profile sales of legendary vehicles, such as vintage Ferraris, rare Porsches, and iconic racing cars, captured the attention of enthusiasts and investors alike. As demand soared, the total amount made via auctions surged, reflecting a vibrant market fueled by passion and investment potential.
2021-Present: Embracing the Future
The recent years have seen Pebble Beach auctions adapt to changing trends and technologies. Online bidding platforms have expanded the reach of these events, allowing enthusiasts from around the world to participate. This inclusivity, coupled with continued enthusiasm for classic cars, ensures that Pebble Beach auctions remain a significant driver of the collector car market.
GROWTH AT A GLANCE
2022: $469 Million
2021: $345 Million
2020: Canceled
2019: $245 Million
2018: $368 Million
MILESTONE SALES THAT CAPTIVATED THE WORLD
1962 Ferrari 250 GTO:
In 2018, a 1962 Ferrari 250 GTO claimed the title of the most expensive car ever sold at auction, fetching a staggering $48.4 million. This iconic Ferrari, with its racing pedigree and timeless design, continues to be a symbol of automotive prestige.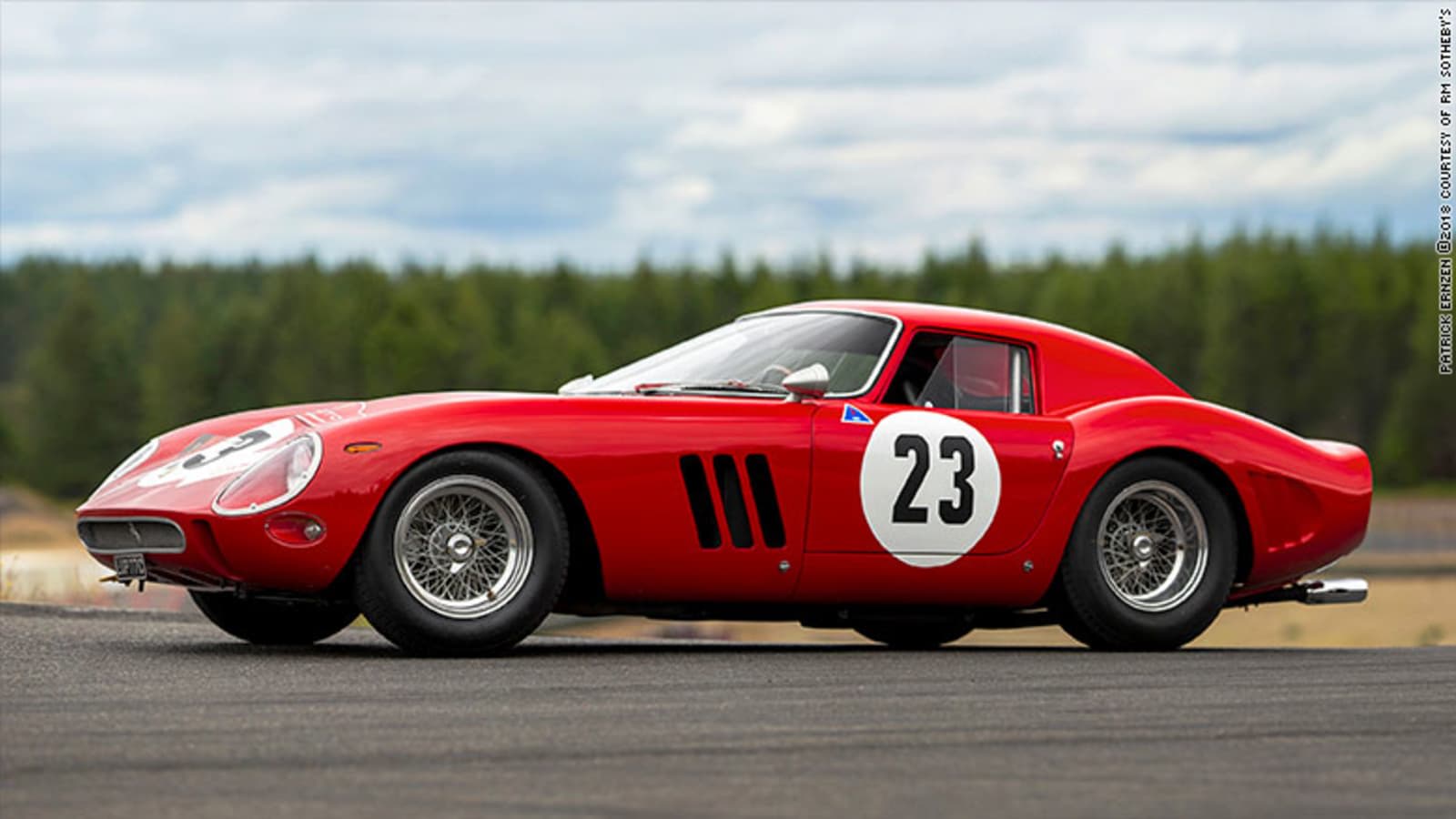 1935 Duesenberg SSJ:
The 2018 auction also saw the sale of a 1935 Duesenberg SSJ, once owned by legendary actor Gary Cooper. With a winning bid of $22 million, this historic Duesenberg reaffirmed the enduring allure of classic cars associated with Hollywood glamour.
1956 Maserati 450S Prototype:
In 2021, the Pebble Beach auction scene witnessed the sale of a rare 1956 Maserati 450S Prototype for $7.7 million. This exquisite racing machine, boasting a rich competition history, showcases the enduring demand for vintage racing cars.
1966 Ford GT40 Mk II:
A 1966 Ford GT40 Mk II, a part of the famous trio that secured a historic victory at the 24 Hours of Le Mans, fetched $9.8 million at auction. This sale highlighted the significance of iconic race cars and their enduring appeal among collectors.
Going Once, Going Twice...
The Pebble Beach Concours d'Elegance highlights the enduring significance of these remarkable vehicles. From the iconic classics to the engine powerhouses that have left their mark, each car tells a unique story in the evolution of automotive design. The auctions reveal the deep passion and value associated with these exceptional machines. As we reflect on the standout cars and pivotal auctions that have shaped the event's legacy, we're reminded of the lasting impact these vehicles have on enthusiasts, collectors, and the automotive industry as a whole.