The Best Fall Drinks on the Monterey Peninsula
As the Monterey Peninsula welcomes the fall season, there's a delightful transformation in the air. The sunsets become more vivid, the leaves take on fiery hues and the Pacific Ocean exudes a captivating mystique. As the leaves change and the air turns crisp, there's nothing quite like indulging in the delightful flavors of fall. It's the perfect time to indulge in warm, comforting beverages that not only ward off the chill but also awaken your senses to the magic of this coastal paradise.
In this post, we'll take you on a flavorful journey through Carmel, Monterey, Pacific Grove and the Monterey Peninsula, highlighting some of the best places to savor these quintessential fall drinks – both hot and cold.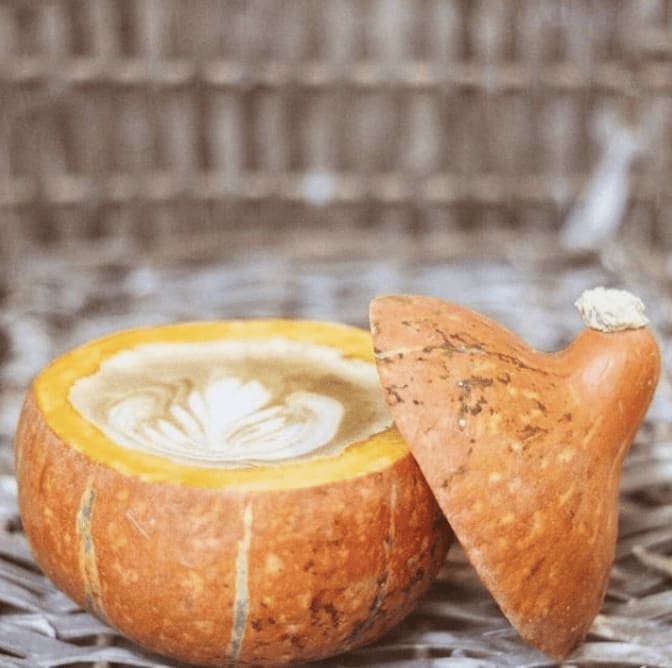 Photo from Carmel Valley Coffee Roasting Company
Hot Autumn Elixirs
Pumpkin Spice Latte
Carmel Valley Coffee Roasting Company: Located in Carmel Valley Village, this charming café crafts a superb pumpkin spice latte. Pair it with a freshly baked treat for the ultimate fall experience.
Acme Coffee Roasting Co.: In Seaside, Acme Coffee Roasting Co. offers a pumpkin spice latte that's a local favorite. Sip it in their cozy café or take it to go for a seaside stroll.
Plumes Coffee House: Located in Downtown Monterey, you can't go wrong with their classic Pumpkin Spice Latte. Made with freshly ground espresso, velvety steamed milk, and a generous dash of pumpkin spice, this cozy brew captures the essence of fall in every sip. Don't forget to top it off with a dollop of whipped cream and a sprinkle of cinnamon for the perfect finishing touch.
Spiced Hot Chocolate
Carmel Belle: Nestled in Carmel Plaza, Carmel Belle offers a spiced hot chocolate that's pure decadence. It's the perfect treat after a day of shopping in downtown Carmel.
Chai Tea Latte
Bookworks Coffee: This Pacific Grove gem not only serves excellent coffee but also boasts a fantastic chai tea latte. Pair it with a good book for an ideal afternoon.
Spiced Chai Cider
Captain + Stoker: This Monterey coffee house combines chai tea and apple cider for a spiced concoction that's both cozy and invigorating.
Maple Pecan Latte
Captain + Stoker: This decadent drink combines the rich flavors of toasted pecans and sweet maple syrup with expertly brewed espresso. It's like a cozy hug in a cup.
Honey Lavender Latte
the Happy Girl Kitchen Co.: This shop offers unique and delicious fall-inspired beverages. This delightful blend combines the soothing essence of lavender with the sweetness of honey. It's a floral and aromatic choice that's perfect for a tranquil autumn morning.
Cold Drink Option for Fall
Iced Pumpkin Cold Brew
Big Sur Bakery: Just a scenic drive away in Big Sur, Big Sur Bakery offers a unique take on fall with an iced pumpkin cold brew. Sip it on their garden patio surrounded by redwoods.
Apple Cider
The Cheese Shop: Located in Carmel-by-the-Sea, The Cheese Shop offers a delightful apple cider that perfectly captures the essence of a crisp autumn day. Enjoy it with a gourmet sandwich.
Cinnamon Dolce Cold Brew
Starbucks: Embrace the season with Starbucks' Cinnamon Dolce Cold Brew, available at various locations in the area. It's a sweet and spicy twist on your classic cold brew.
Seasonal Twists
Caramel Apple Spice
Starbucks: While a national chain, Starbucks serves up a delicious caramel apple spice that's perfect for sipping while exploring downtown Carmel or Monterey.
Pomegranate Iced Tea
Peet's Coffee: With locations in both Carmel and Monterey, Peet's offers a refreshing pomegranate iced tea that provides a delightful contrast to the warmer fall flavors.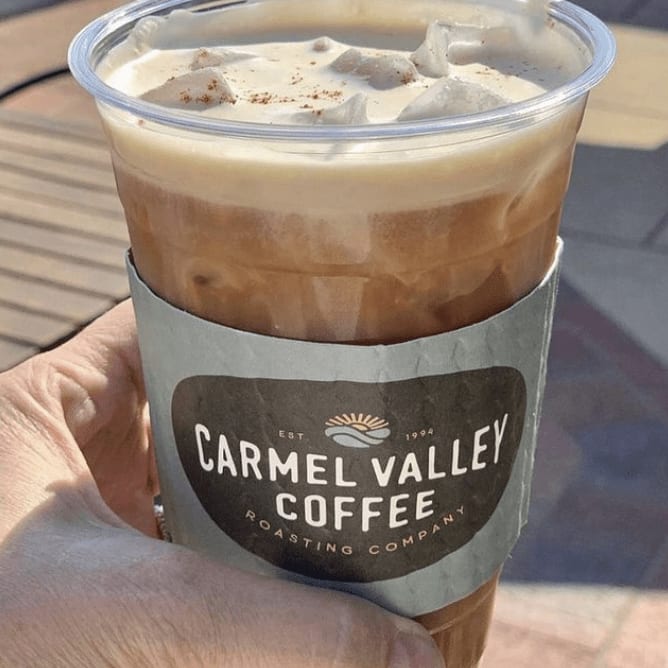 Photo from Carmel Valley Coffee Roasting Company
Cheers!
Whether you find yourself in Monterey, Carmel, Pacific Grove or exploring the scenic surroundings, these local cafes provide the perfect beverages to complement the season's changing colors. Don your favorite fall sweater, gather with friends, and savor the flavors of fall. As you sip your warm (or cold) drink and watch the world transform, you'll find that there's no better place to experience the true essence of fall than right here on the Monterey Peninsula.
Cover Photo by Theo Crazzolara on Unsplash