Monterey Car Week and Concours d'Elegance: A Celebrated Automotive Extravaganza
Every year, the Monterey Peninsula transforms into a paradise for automobile enthusiasts, drawing car lovers and collectors from around the world. Monterey Car Week, culminating in the prestigious Concours d'Elegance in Pebble Beach, is an iconic automotive event that celebrates the timeless beauty and artistry of cars. In this post, we delve into the origins of Monterey Car Week and the Concours d'Elegance, exploring the event's roots, significance, and the exciting schedule coming up.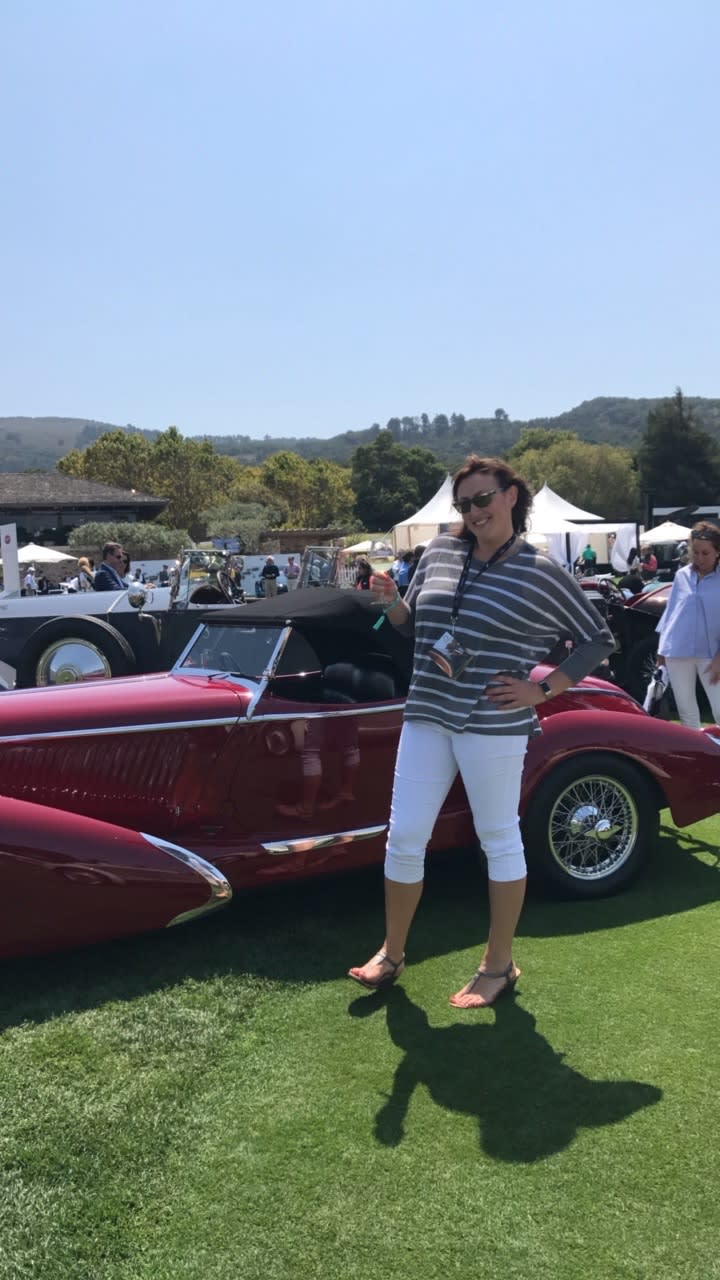 The Evolution of the Concours d'Elegance:
The prestigious Concours d'Elegance, which takes place at the renowned Pebble Beach Golf Links, traces its origins back to 1950 when the Pebble Beach Road Races transitioned into a more refined automobile showcase. It was conceived as a one-day event to celebrate the beauty and elegance of classic cars, with a particular focus on rare and collectible automobiles.
Since its inception, the Concours d'Elegance has grown exponentially, attracting a plethora of car enthusiasts, collectors, and industry insiders. It has evolved into a multi-day extravaganza, now part of the broader Monterey Car Week, where car enthusiasts gather to appreciate automotive history, craftsmanship, and innovation.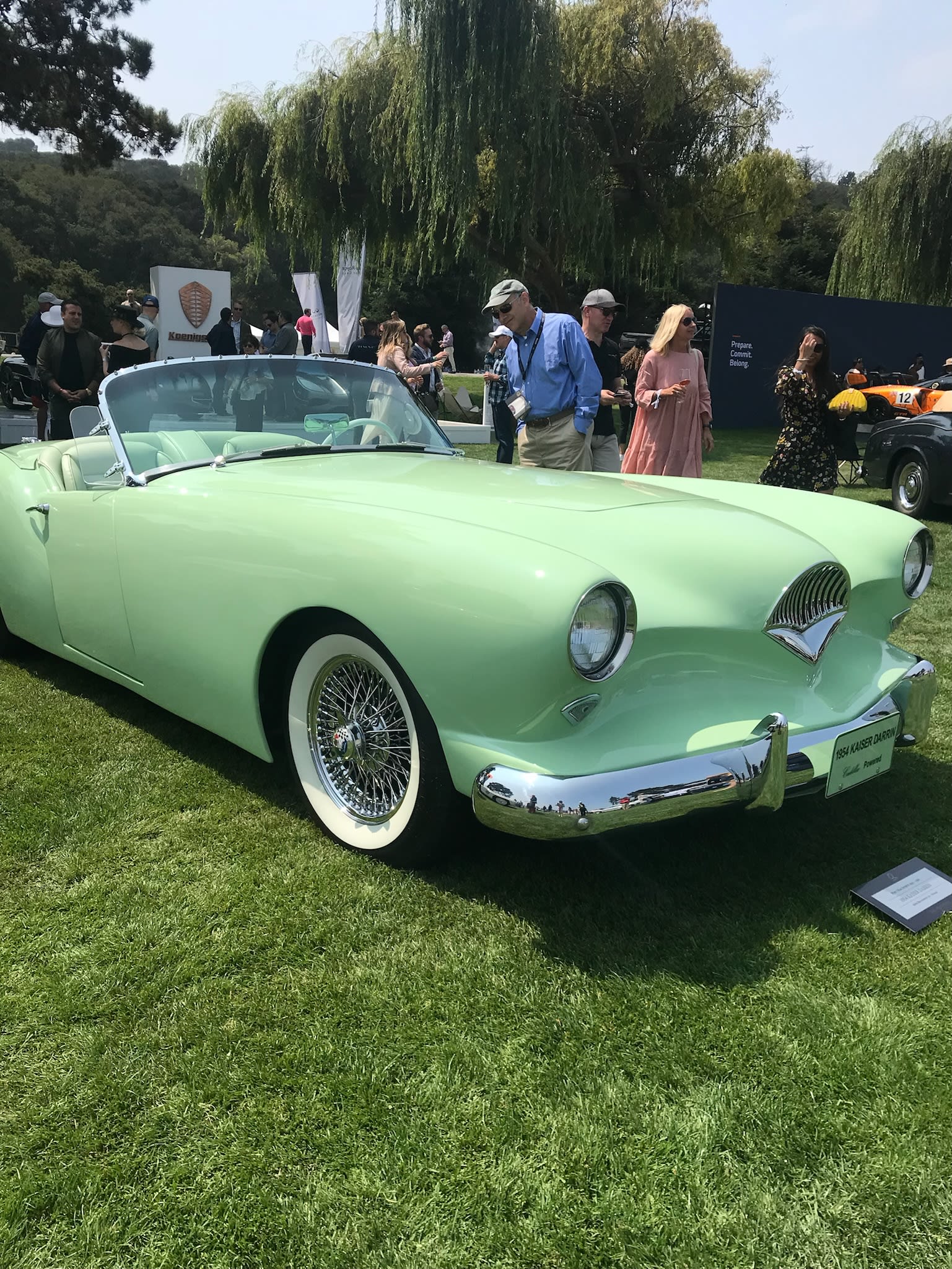 A Closer Look at the Events
8/14 – 8/16 - Automobilia Monterey Expo is the largest automobilia show in America so if you're looking for Christmas gifts or just fun posters for the family room, this is a fantastic place to come check out the bests vintage finds on the Peninsula.
Embassy Suites 1441 Canyon del Rey Blvd, Seaside
8/14 - The Porsche Monterey Classic – celebrating it's 5th year, this fun event features 300+ Porsche sports cars that include both brand new models and classics that have been lovingly cared for. The event includes live music and an opportunity to win a 2023 Porsche Macan with proceeds benefitting the SNIP Bus (Spay, Neuter Imperative Project).
1781 Del Monte Blvd, Seaside, CA
8/15 – Acura in the Park will be a fun outdoor event held in Devendorf Park from 9 am-4 pm, showcasing the newest models and best of the Acura brand.
Junipero St. and Ocean Ave, Carmel-by-the-Sea
8/16 – 8/19 –Rolex Monterey Motorsports Reunion is held out at Laguna Seca and features hundreds of historic and period-correct race and sports cars – on the track. Experience the thrill of listening to these cars rev up and tear around the track. This year, they're celebrating the 70th Anniversary of the Corvette, with every era and generation of the Corvette being featured and present over the course of the three days.
1021 Monterey Salinas Highway 68, Salinas
8/16 – 8/18 – Bonhams at Quail Lodge Auction features over 100 cars this year, ranging from a classic Chevrolet Impala to the 1951 Ferrari 212 Export Barchetta that's valued for over $4M.
27050 Rancho San Carlos Road, Carmel
8/16 – Formerly known as the Jet Center Party, the Motorlux party is unlike no other. It combines truly unique cars with even more impressive airplanes that you can frequently walk in and experience.
196 Skypark Drive, Monterey
8/16 – The Pebble Beach Motoring Classic comes to it's final destination at Casa Palmero at around 3:00, when those companies that are featured at the Concours d'Elegance finish their 1,500 mile tour from the Pacific Northwest into the heart of Pebble Beach.
Casa Palmero, Pebble Beach
8/16 – The Little Car show is one of the most eccentric events of Car Week and an absolute blast. Featuring more than 100 cars that are 25 years or older from the micro, mini and arcane vehicles. If you're looking for something to fit into your garage in downtown Carmel, this is a pretty good place to find something…
Lighthouse Ave, Pacific Grove
8/16 – 8/19 – Gooding & Company is the official auction house of the Pebble beach Concours d'Elegance and takes place at the Parc du Concours. This year, the auction house will feature 170 of the most prestigious vehicles that Gooding has to offer, and this year marks the auction house's largest offering for a single date, ever. The headlining lot of the auction is the 1962 Ferrari 250 GT SWB Berlinetta in unrestored condition.
Portola Road, Pebble Beach
8/16 – 8/19 – RM Sotheby's Monterey Auction returns to the Monterey Peninsula for it's 26th annual flagship sale. Last year, they sold over $239M in Monterey to become the largest grossing collector car auctions of all time. This event is held in the Monterey Conference Center and admission to the public preview is $60 per person. The lots include a lovely 1959 Ferrari 250 GT that's estimated to be $575K, up to a 2020 McLaren Speedtail that's estimated to be worth $2.2M.
Monterey Conference Center
8/17 – Ferrari Owners Club Concours Carmel is a charming event in downtown Carmel of curated Ferraris and Italian motorcycles that are celebrated on Dolores Street between Ocean & 7th Ave.
Downtown Carmel between Ocean & 7th
8/17 – 8/19 – Mecum Monterey Auction is held at the Hyatt Regency Monterey Hotel and Spa, featuring over 600 vehicles from some of the best collections in the US, this 3 day event is the largest of the week and a remarkable day of action.
Hyatt Regency, Monterey
8/17 – 8/19 – an engaging dialogue of key automotive figures to discuss topics including "NextGen Collecting", "American Dream Cars of the '50's" and "Legends of Le Mans".
Concours Village at Pebble Beach
8/17-8/20 – an automobilia's enthusiast dream, the Pebble Beach RetroAuto hosts a curated selection of rare collectibles, memorabilia and the latest luxury goods and technological tools.
Concours Village in Pebble Beach
8/17 – An exhibition of elegance in motion, the annual Pebble Beach Tour d'Elegance is one of the most cherished events of the week. A large portion of the automobiles that are being shown on the big event on Sunday – the Concours d'Elegance – gather into a tour that stretches across some of the most scenic drives on Earth. Starting along 17 Mile Drive, touring down Highway One to Big Sur, then back into Pebble Beach to the finish line, this is a fantastic way to get to see the cars that will be shown in Pebble if you can't get tickets. This is a fun day for all as there's no sound quite like an entire Peninsula rumbling with the engines as they go by.
8/17 – The Prancing Ponies Car show features women-owned exotic, classic, muscle, sport and electric cars. Proceeds support the Prancing Ponies Foundation's mission to promote women leaders, all the while enjoying over 100 Women owned cars, a fashion show and gear along Ocean Ave in downtown Carmel.
Ocean Avenue, Carmel-by-the-Sea
8/18 – The Quail, A Motorsports Gathering is regularly named the top car show in the world, and earns its reputation. The crown jewel of the week, this fantastic garden party combines the best of the Peninsula Hotels experience, while mingling with preeminent motorsports enthusiasts and owners. You'll frequently see a Canning or two at this one… Leave early, though, as the drive down Carmel Valley Road can get backed up.
Quail Lodge and Golf Club, Carmel
8/19 – The Exotics on Broadway features Super, Hyper and Exotic Cars along Broadway Street in Seaside and is free of admission. You'll certainly see cars taken to the next level of performance and showmanship at this unique event.
Broadway, Seaside
8/19 – the Concorso Italiano features all of our favorite Italian brands, including cars, food, wine, art and luxury goods. You'll be able to see as many as 1,000 Italian and exotic automobiles and motorcycles all lined up on the fairway of Bayonet Golf Course in Seaside.
Bayonet Golf Course, Seaside.
8/20 - Pebble Beach Concours d'Elegance is held annually on the Pebble Beach Golf Links. It is considered among the most prestigious events of its kind, attracting thousands upon thousands of spectators to Pebble Beach, California. A tradition since 1950, this event has been a yearly gathering of antique automobiles and motor car enthusiasts. The competition is held on the stunning 18th hole, with cars expertly lined up and down the fairway. This competition is unique due to the fact it is focused on elegance rather than speed. The invitation-only automobiles and motorcycles are judged according to their historical accuracy, their technical merit, and their style. Only the best automobiles garner reward and recognition. The Concours also serves as host to some of the most anticipated concepts and new car debuts.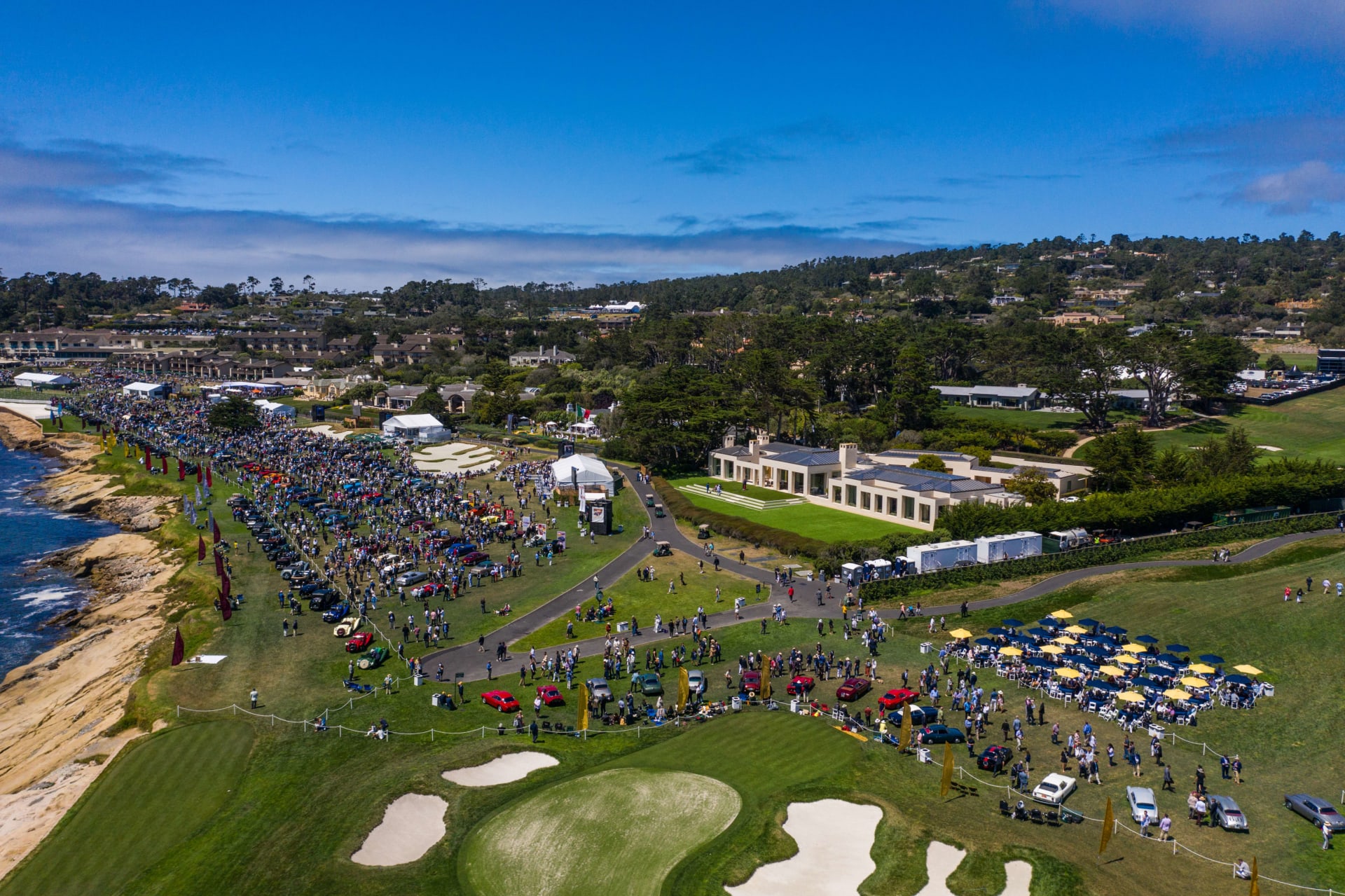 Photo by Sherman Chu
Cover photo by Sherman Chu