The point of staging your Carmel property is to help potential buyers see the home's potential and envision themselves living there. Properly done, staging will make a home more appealing to the right buyers, and potentially even lead to higher offers and competitive bidding.

However, poorly executing staging can instead make things worse. Mistakes such as overcrowding the space, leaving personal items visible, or simply skimping on repairs or improvements can completely undercut all your other efforts. That is why it is so important that you ensure you carefully plan and expertly implement the staging of your home, and that you avoid the following common staging mistakes.
1. Leaving personal items visible
Leaving personal items out during a showing or open house is one of the easiest mistakes to make, but it can also be one of the most impactful. Jewelry, electronics, personal photos, and even pet beds should be removed from any areas that will be shown to potential buyers. Not only can these items distract buyers from imagining themselves in the home, but they can also make buyers feel uncomfortable and as if they are invading someone else's privacy.

In addition, pet items such as beds and litter boxes will make some buyers imagine they can smell pet odors, even when none are present.
2. Overlooking small repairs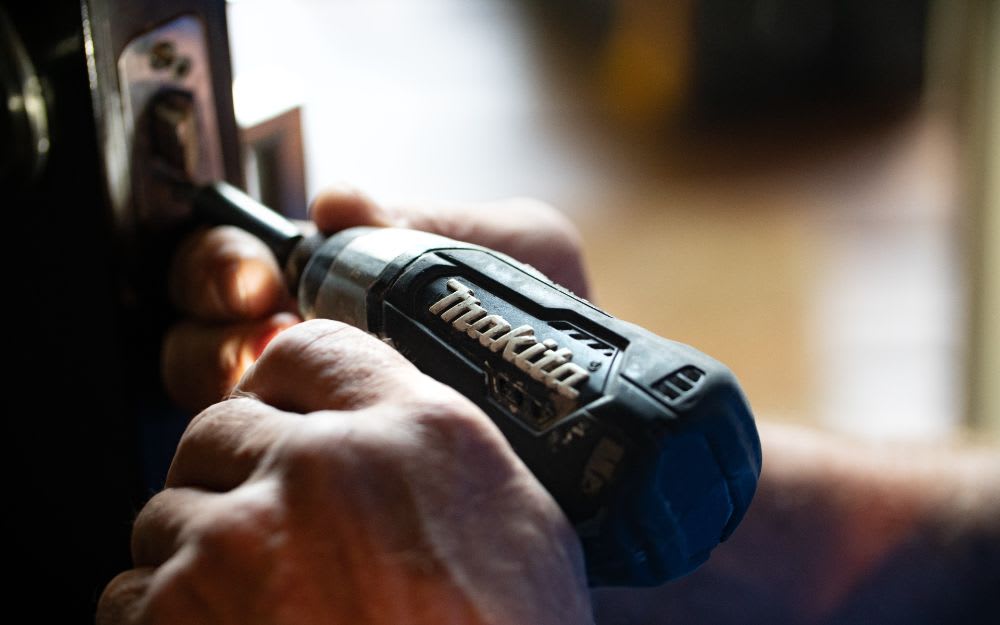 Staging a home for a showing or open house is all about the details. Even something as minor as a chipped counter or a small mark on a wall is likely to grab a buyer's attention. Failing to address minor repairs can be a costly mistake.
For instance, if the door handles are loose or the windows are sticking, potential buyers will notice and may take away the impression that the property is not cared for. This could make them doubt the quality and condition of the entire home and question what else might be wrong with it. All of this is likely to result in a lower offer or no offer at all.
In addition, a potential buyer who believes there could be more issues than what they noticed may try to negotiate terms that leave the seller having various systems and structural elements certified at the seller's cost. This could easily end up costing the homeowner much more money than the small repairs that were overlooked.
3. Not paying attention to flooring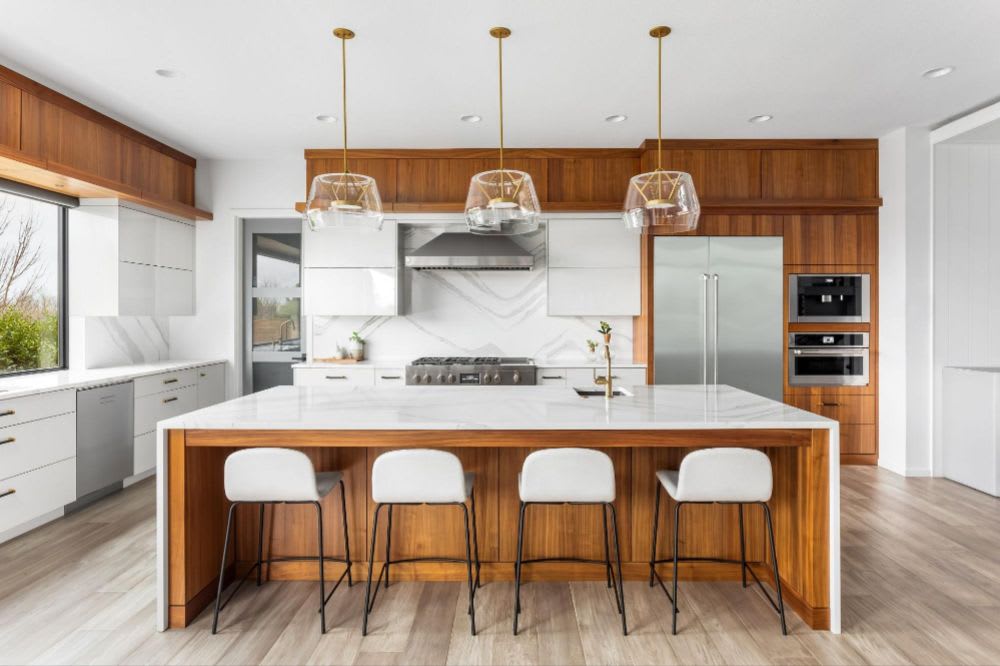 Too often, sellers make the mistake of not paying attention to their flooring when staging a home. It is easy to do, after all, how much time do you spend studying your floors? However, this can be a costly mistake, as the wrong choice of flooring can make the house look dated and detract from the overall appearance. Not addressing damage or marks will leave you with the same potential pitfalls as described in the previous point regarding repairs.
When staging a house, consider the overall style of the home and your plans for decor and furnishings. If your flooring is going to clash with your other staging plans, map out how you might address it. The simplest answer may be a rug or even a set of rugs. If the only other alternative is replacing the floor entirely in a large space such as a living room, you may want to try a different approach to the decor and furnishings instead.
Of course, whether it is a smaller room such as a bathroom or the flooring is simply too dated to leave in place,
you may choose to replace it altogether
. Hardwood is often a popular choice, as it adds warmth and a classic look to any room. Carpet, on the other hand, is also a great option for bedrooms and other areas of the house that need a softer feel. Additionally, tile and vinyl are good options, particularly in spaces such as bathrooms, kitchens, and entryways.
4. Ignoring the basement and garage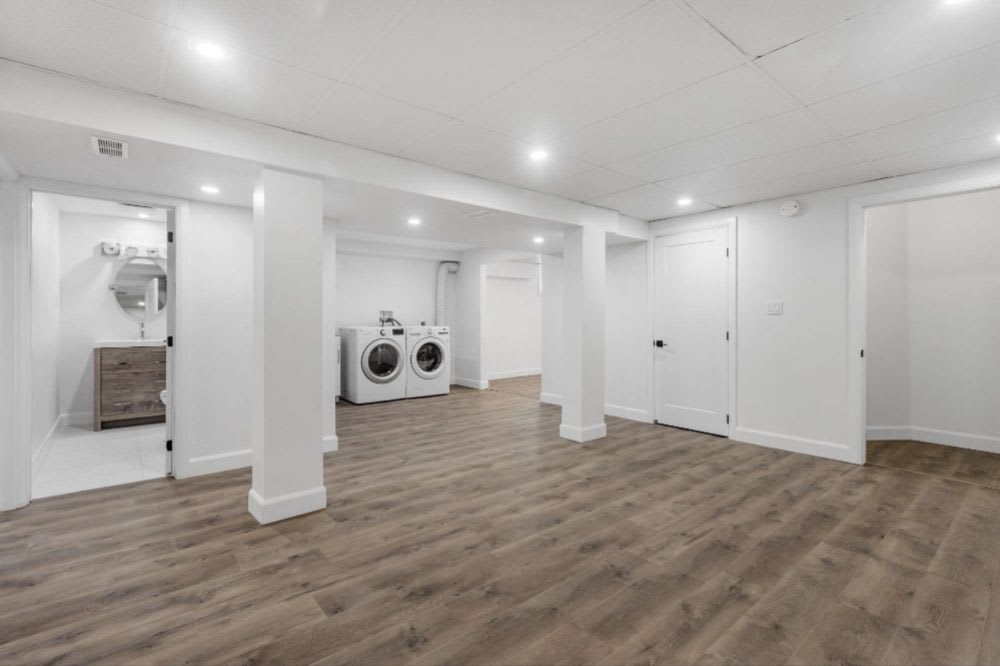 Unfinished basements and garages are likely the part of a home that sellers are least interested in showing off to potential buyers. Unless they have made substantial improvements to these areas, most sellers will only consider the total space potential in terms of storage or parking. However, just because a space is not the most alluring space in a home is no reason to ignore it.
At the very least, your garage and basement should be free of clutter and well-organized. Do not give into the temptation to use these spaces to haphazardly toss everything you want to hide away during a showing or open house. If you do have to keep some items stored there, stack and organize them neatly in a corner and cover or otherwise conceal them. Clean up any stains and sweep out the space, and consider adding lighting if any area is too dark or poorly lit.
5. Not considering the target audience
Staging your home is a significant part of
marketing your home
. Not only will your staging be seen in photos, videos, and virtual tours, but how you present it for showings and open houses is an integral part of the entire marketing campaign. As such, you have to think of who you are trying to appeal to when you stage your home.
Simply because a piece of furniture or decor is stylish or expensive does not mean it is the right staging choice. Even considerations such as whether your ideal buyer is from a demographic that is likely to want a home office, personal gym, or a nursery are incredibly important to take into account.
For example, if your target market is families, appeal to them with a dining room set up for family dinners, a living room with space for everyone, and bedrooms that can accommodate children. On the other hand, if your target market is young professionals, lean toward minimalistic and modern furniture and focus on staging that shows off the potential of the home for entertaining guests.
The worst mistake is failing to hire the right agent
The most important aspect of staging
Pebble Beach homes for sale
is the real estate agent you work with. Not only will an experienced agent such as
Jessica Canning
provide invaluable input into how you should stage your Carmel property, but they will also ensure that the right audience sees the result of your staging efforts.