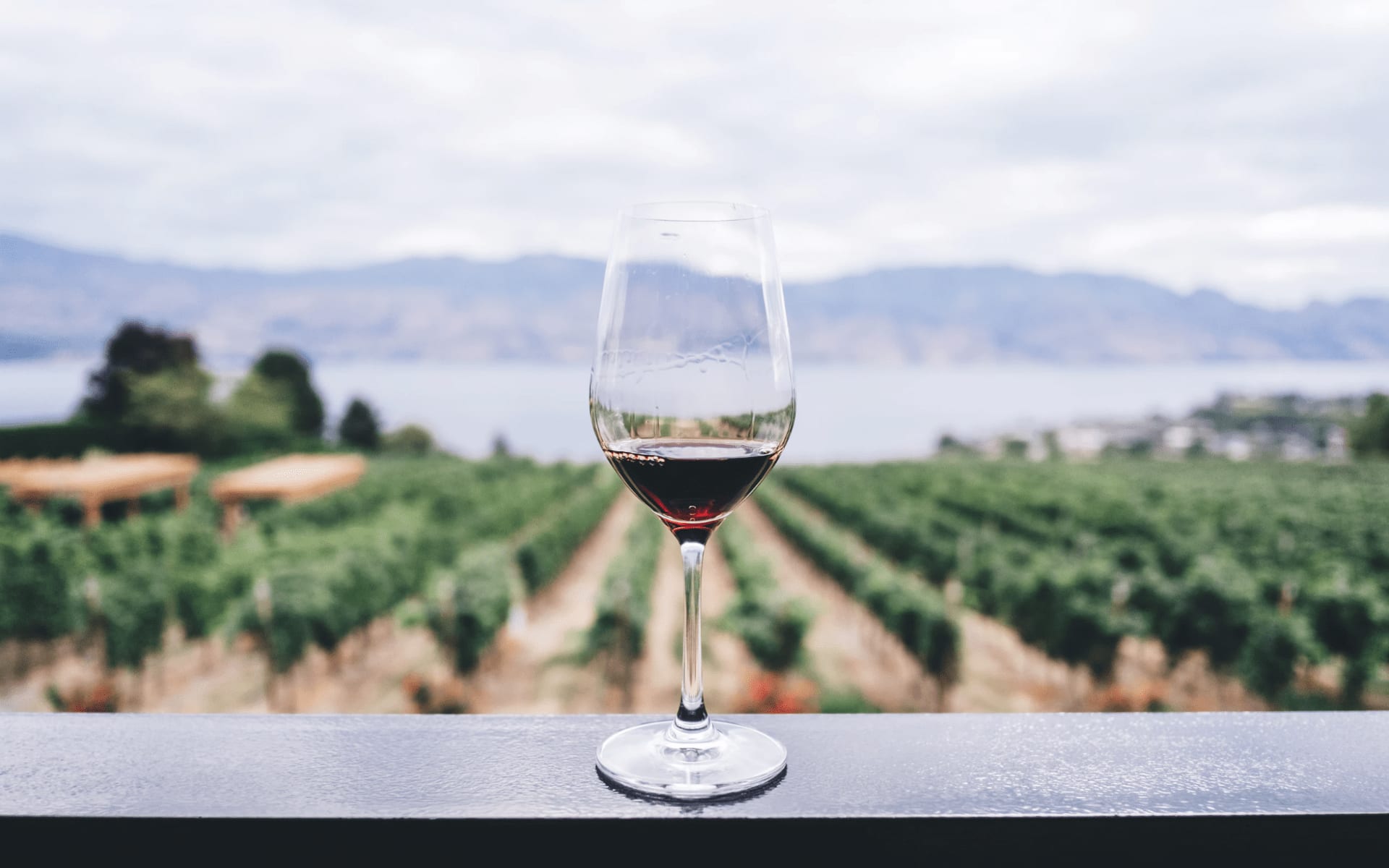 One of the best ways to spend time with friends in the gorgeous Carmel Valley is by visiting a winery or vineyard. The area is full of spectacular destinations where you'll be able to enjoy the finest wines in a luxurious, beautiful setting.
If you're looking to spend a day exploring Carmel Valley's incredible wineries, consider taking the
Grapevine Express
. This Monterey-Salinas Transit bus makes stops at all the finest Carmel Valley wineries, allowing for easy transportation so you don't have to worry about driving. Read on to learn more about Carmel Valley's finest wine tasting opportunities!
The award-winning Joullian Vineyards and Winery is a popular site for weddings and other special events, but you'll love the tasting room, located at the entrance to Carmel Valley Village. This iconic and classic stone building is a rustic backdrop to the tasting, where groups can enjoy three tasting flights of wine each day. Make sure to stop by during the holiday season for the vineyard's Wine & Wreath Making event!
Voted the Best Tasting Room of 2020 by The Carmel Pine Cone, Twisted Roots Winery is truly a local favorite! This family-owned winery has been a community fixture for three generations and has produced its own wines since 2005. You'll love trying the Old Vine Zinfandel, made from one-hundred-year-old vines, or the winery's favorite Petite Sirah, which features an enjoyable berry flavor with a smooth finish.
Chesebro is a winery that tends toward the offbeat—the perfect place for experienced wine lovers to spend the day if they're looking for something new and fun. All Chesebro wines come from their vineyards in Arroyo Seco and Carmel Valley, where they pride themselves on the affordability and accessibility of their artisan wines. Chesebro features fabulous red wines in their tasting room, including a 2017 Cabernet Sauvignon from the highest elevation vineyard in Carmel Valley, a French oak-aged La Grava 2017, and a limited release Las Arenas Cedar Lane Vineyard 2013 blend that combines notes of black raspberry, lavender, and pepper.
This winery prides itself on the incredible experiences they offer to guests. Visitors can enjoy a delicious, palate-satisfying tasting, learn about the winemaking process from experienced professionals, take a tour of the gorgeous vineyard led by a knowledgeable guide, or dine on some tasty appetizers with your group. Wine Experience Packages are available to ensure that you have the best adventure possible!
This world-renowned vineyard is known for its prestige and stunning scenery. At a Talbott Vineyards wine tasting, you can relax in a beautifully-decorated tasting room as you enjoy wines made from their famed Sleepy Hollow vineyard—one of California's finest.
Massa Estate wines are known for their organic production—the vineyard's grapes are certified 100% organically grown and are bottled at the Estate's Carmel Valley winery. Thanks to dry farming and organic growing practices, the Massa Estate has created a spectacular environment for the production of top-shelf, award-winning wines. The cozy and charming tasting room offers not just incredible wines—like the sweet 2009 Late Harvest Riesling or the fruity 2018 Chardonnay Massa—but a shop full of wine-related gifts and accessories. As well, the art gallery located inside the tasting room is always a treat to visit.
If you need assistance navigating the Carmel real estate market, contact
Canning Properties
today. Our team of experienced real estate agents will be happy to help you find the luxury Carmel home of your dreams!